Disability Support
NDIS Update
Beaucare are excited about the National Disability Insurance Scheme (NDIS) and what it means to people with a disability. As a registered provider under the NDIS, our staff are ready to assist you along the way and help make the experience as simple as possible.
The aim of the NDIS is to provide freedom of choice and access to the services YOU choose. Beaucare will work with you to shape a personalised program that links you with the supports and activities of your choice.
For more information on the NDIS please visit: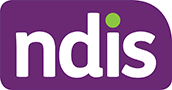 ---
Beaucare Disability Support maintains community independence and enhances the quality of life for adults with disabilities and their carers.
Quality Services
For over 30 years Beaucare has offered a wide range of services which operate under our core values of Respect, Equity, Collaboration, Justice, Self-Determination and Optimism. If we are unable to provide the service you require, we will work with our community partners to ensure that your needs are met. Beaucare is committed to making sure you get the support and information you need in a way that assists you to make the best choices about your life. These services are also available for the larger community at a fee for service.
Health Services

Specialised professional services are available at subsidised rates. This includes:

Physiotherapy
Occupational therapy
Fitness training
Hydrotherapy
Social work.

Social Support

Practical assistance is provided to help reduce barriers to access and encourage community interaction. This can include accompanying the participant to community events and arranging group shopping trips.

Centre Activities

Day programs are conducted at Ken Moran Life Centre in Beaudesert. Activities include craft, games, painting, music, exercise and guest speakers.

Outings are also arranged to local events and places of interest. Participants are encourage to work with Beaucare staff to develop programs that cater to their interests.

Beauy Buddies

Beaucare provides a broad range of services to assist people with a disability. You can choose to attend a group activity or perhaps individual support that will assist you to:

Pursue your own individual goals
Increase and maintain independence
Make and maintain friendships and connections in the community
Seek appropriate work opportunities.

Home Maintenance

Services include:

Lawn service
Gutter cleaning
Painting and external house cleaning
Minor repairs
Smoke alarm checks
Gardening support.

Click here for more information on our House to Yard Service.

Volunteers

Beaucare has many valued volunteers throughout all services. If you are interested in becoming a volunteer contact the centre for further information.

For more information: